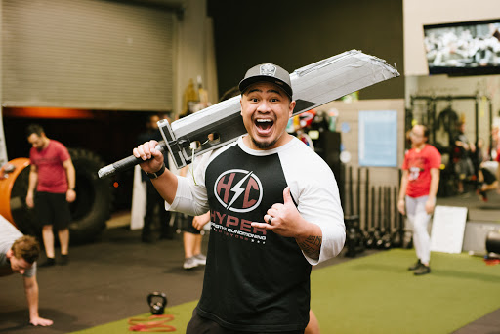 Austin Ryan Toloza
Hyper Strength & Conditioning, LLC
Austin is an award winning coach being ranked among the Top 20 (2012) and climbed to Top 10 (2014) Personal Trainers to Watch in the World by Life Fitness. He's worked with a wide range of clientele from the silicon valley tech worker to NFL & UFC Athletes.
In over 10 years of coaching in the fitness industry he has worked with organizations such as the Oakland Raiders, Life Fitness and EXOS Human Performance. Later he ventured into corporate fitness and worked with tech companies such as Intuit, Paypal and ebay on their health and wellness programs.
As he trained as a young athlete to now a seasoned coach he was always enamored by the hero's journey mythology you commonly find in today's superhero movies. He dreamed about one day opening a facility that melded the worlds of fandom and fitness in to one; enter Hyper Strength & Conditioning (HSC).
Hyper [ taken from the term HYPER-bolic time chamber where Saiyans would train to increase their powerlevel in the Dragonball Z universe.] 
He co-founded HSC with his wife to create a haven for all nerds to level up their stats and turn into their own superheroes one workout at a time.
He also created the Nerdout & Workout Podcast.
RATED out of 5.0
( reviews)